The Trillium Bike Trail led off the south end of this general area, and had signs saying the Trillium campground was 1.5 miles away.  I made a couple assumptions:
 the distance referred to distance by the nearby road (it did)
that the Trillium campground was the place where the water and dumpster was supposed to be (it was)
The walk was quite nice through the forest: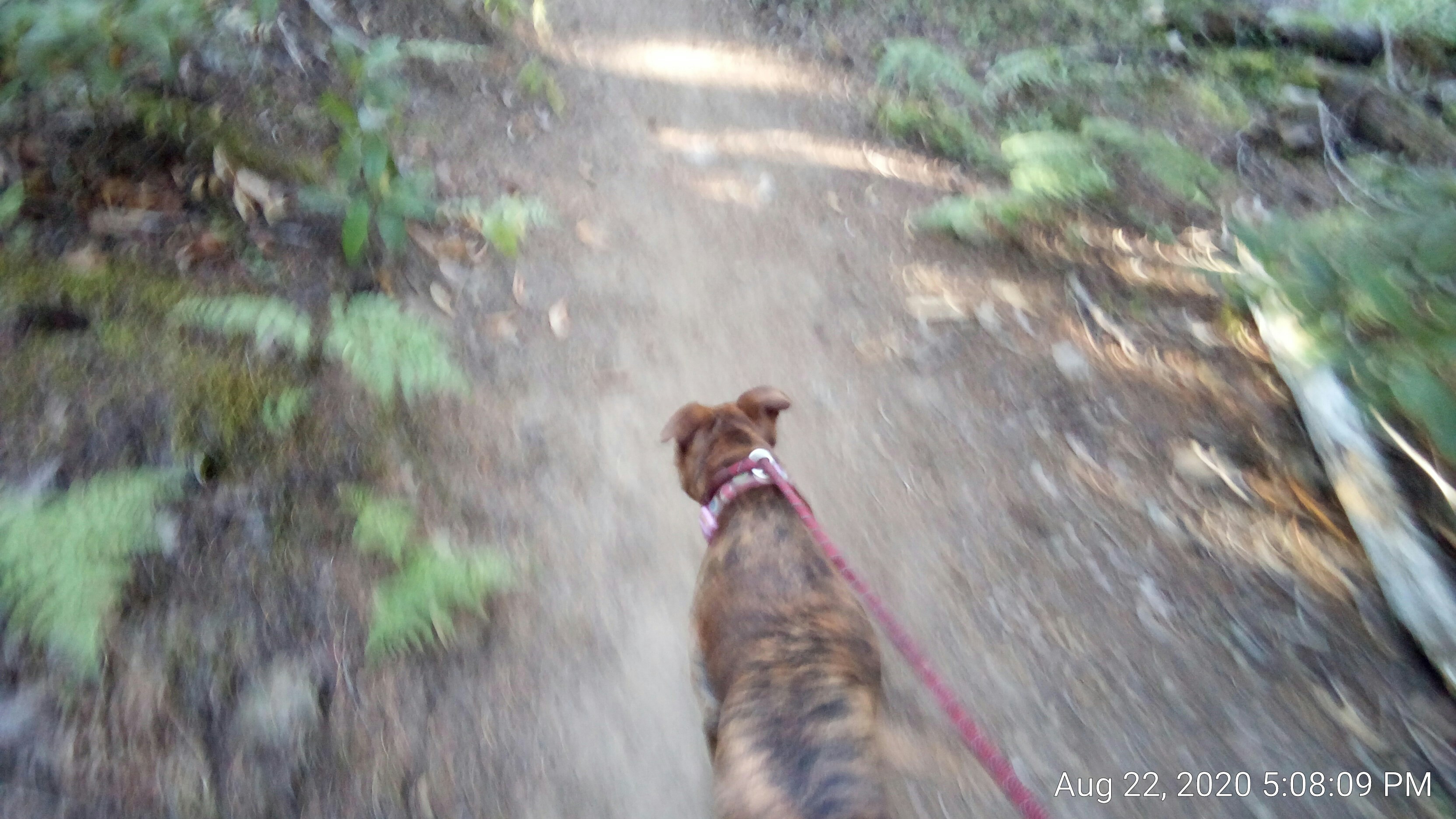 Way more hikers than bicyclists.  Muffin made some dog friends along the way.
There was indeed a Trillium lake visible Continue reading "Found the water @ Trillium"